The Thomson Reuters Legal Executive Institute & Lexpert are pleased to announce the 2017 Women's Transformative Leadership Forum: Empowerment by Improving Participation and Representation on June 22, 2017 in Toronto. Coinciding with a year-long commitment to advancing women's representative leadership in the law, this highlight program will address the various challenges affecting rising female stars and women's leadership opportunities in some of Canada's most prestigious organizations. We will offer a blend of keynote plenaries and robust panel discussions that address enterprise level change and individual transformation as delivered by some of the most powerful women in law, business, government, and academia.
DUE TO OVERWHELMING DEMAND, REGISTRATION IS NOW CLOSED. We apologize for the inconvenience and thank you for your interest in our program.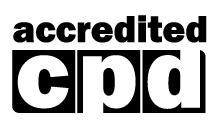 This program contains 5 hours and 15 minutes of Professionalism Content.