The Thomson Reuters Legal Executive Institute, in association with Law Made, is pleased to present the 2017 Emerging Legal Technology Forum on September 21, 2017 in downtown Toronto. Set amidst Toronto's vibrant technology scene, our forum brings together some of the world's top industry change leaders and practitioners for a series of interactive and provocative sessions around the ongoing revolution in legal services.
This year's program examines the growing prominence of chat bots and robot lawyers in the latest wave of technological innovation. We also offer a comprehensive and digestible take on blockchain's impact both within and outside the legal industry, as well as two concurrent breakouts outlining best practices in technology investments and strategic implementation within law firms and corporate legal departments. Our final session offers a lively take on legal technology's adoption within law school curricula, followed by an interactive technology fair and networking reception.
Due to overwhelming demand, conference registration is now closed.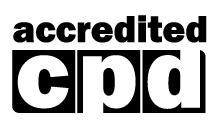 This program contains 2 hours of Professionalism and 3 hours of Substantive Content.